Fall and Winter Workout Clothes
Being halfway through fall and close to winter, I figured it was a perfect time to post about my favorite new workout clothes! This season, I'm loving dark colors (think gray, navy, black, and berry) with some edgy accents. Of course, as it is getting colder, layers and long sleeves are a must.
Here are my fall/winter favorite work out clothes:
LuluLemon Define Jacket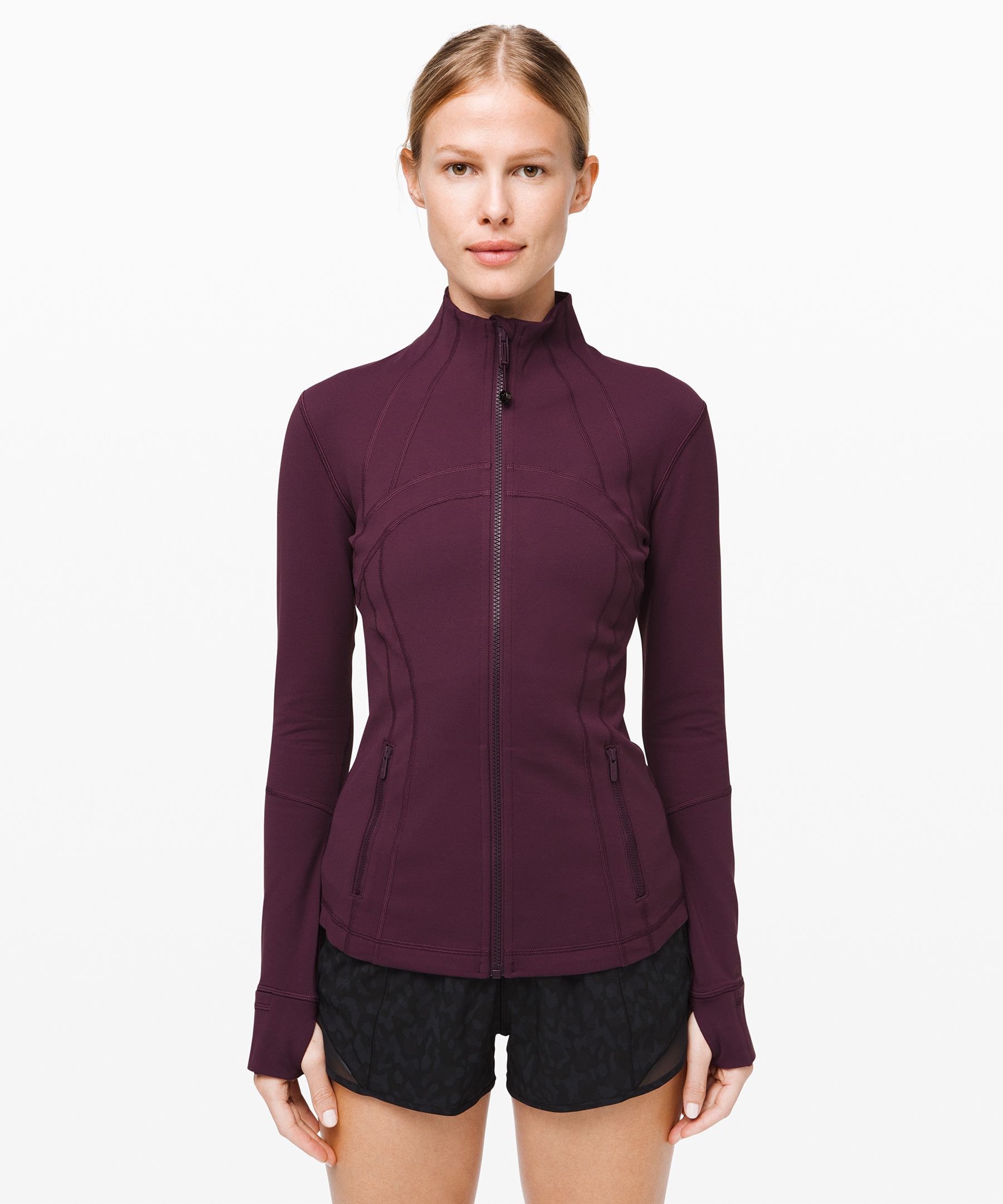 So I just got this jacket in gray, but I LOVE it in Arctic Plum. It is the perfect color for fall and winter. I'm obsessed with LuluLemon's Define jacket, as it is great for going to the gym, running errands, or even going to class.
Under Armour Breathe Lace X NM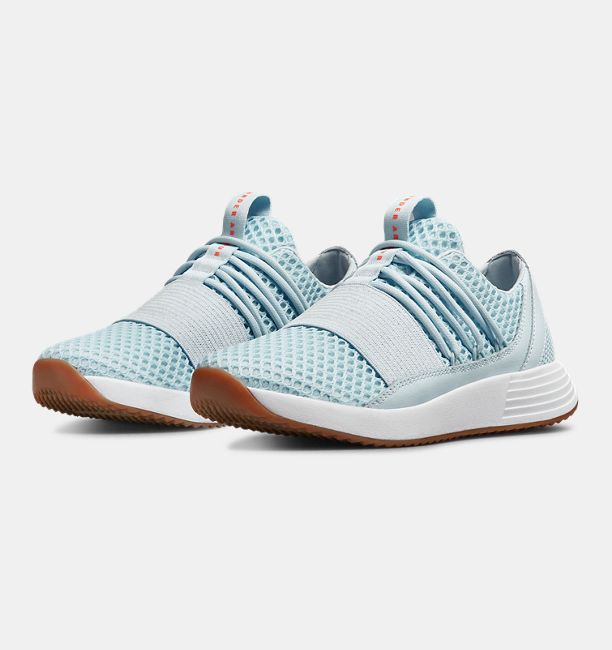 I'm also a huge fan of these ice blue tennis shoes- a great color for the snowy, icy winter days coming up. Plus the pops of orange add some color and fun to them.
C9 Champion Women's Authentic Fleece Sweatshirt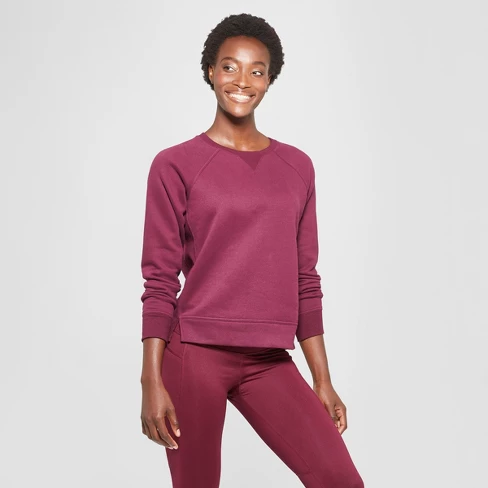 I LOVE LOVE LOVE this sweatshirt. The color is perfect for fall, and it is super cute to wear to the gym or on a run outside. I love the slits on the side, a small details that adds some edge.
C9 Champion Women's Padded Strappy Ventilated Sports Bra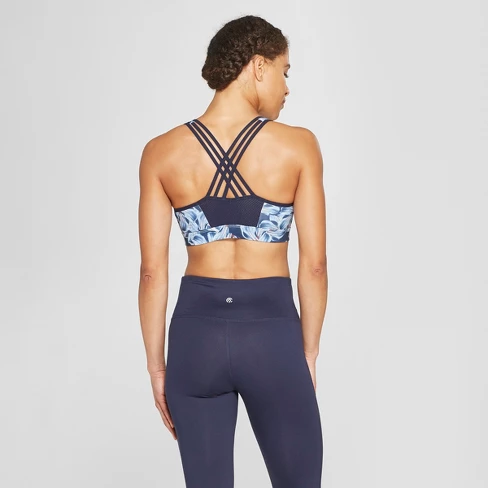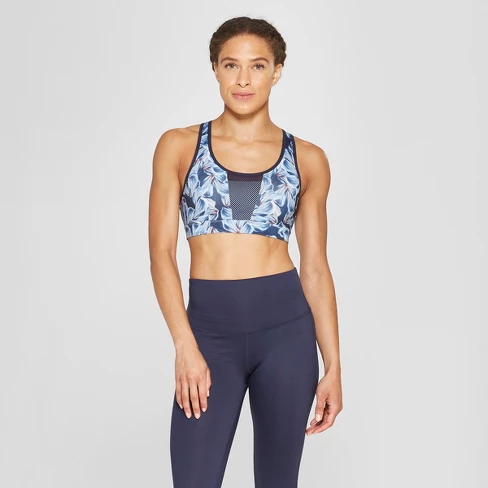 This sports bra is too cute. I only buy padded sports bras, as I need support for a wide variety of activities I may do- yoga, running, lifting, etc. Sometimes, it can be hard to find supportive bras that are also cute, but here is one! The pattern is adorable, and the straps are so fun.
JoyLab Women's Rosaria Seamless Crop Top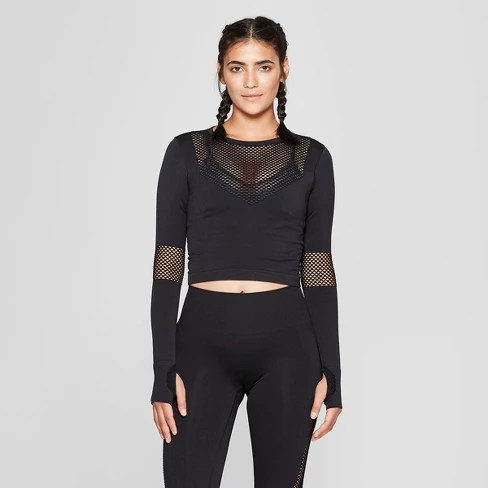 This is not my usual style, workout or otherwise, but I cannot get over how cute this mess crop top is! Super edgy and don't-mess-with-me-vibes make this perfect for a day of lifting or boxing. Of all the things on my list, this is probably my favorite.
Athleta Cloudlight Asym Side Tie Tank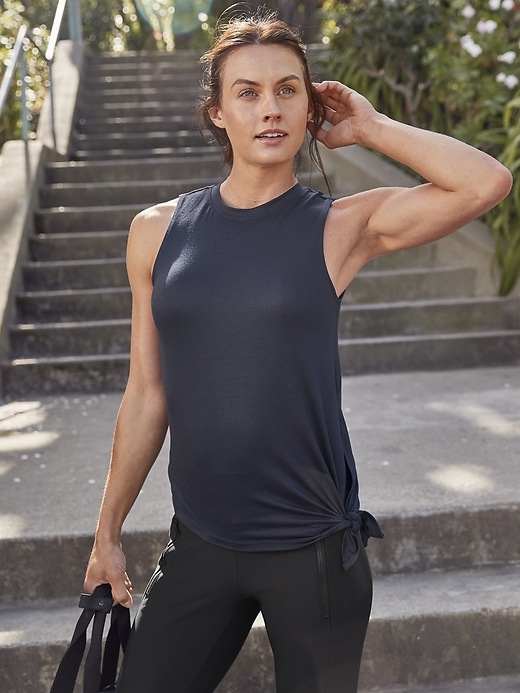 I love tanks that are multi-functional- wear to the gym and then to run errands later. Even better, I love the side tie, and all of the colors it comes in. The side tie is unexpected but helps create an attitude that you are here to get stuff done.
Gap High-Rise Side-Pocket Compression Leggings
As it gets colder out, longer leggings are a must! I love the black front and back, with the little pop of gray and mesh on the side. Plus, the pocket is amazing! Perfect for storing your headphones, keys, or ID during your workout or while running.
Gap High-Rise Moto Compression 7/8-Length Leggings
I'm a huge fan of the military vibe of these leggings. The army green color and moto accents are super fashionable but also give off a tough, edgy vibe as well. Perfect for a focused day at the gym!
Gap High-Rise Mesh-Panel Leggings
I don't have any mesh leggings, but after this pair and the gray pair, I may have to invest in some!! I really like the navy color because it's basic enough that it goes with a lot of things, but also provides a pop of fall and winter color.
Gap Stripe-Mesh Tie-Back Tank
Like the Athleta tank, I love this cute, functional tank that you can wear from the gym to the store. Tie it in the back for an edgier look. The mesh back also adds a fun accent to it.
What workout clothes are you loving for the upcoming season? Leave them in the comments!